SPOILER ALET: Please tell me I'm not the only one that didn't know the handsome and enviable Matthew was going to be killed off in the season finale of Downton Abbey?!?! I mean, I really cannot come up with words to express my supreme disappointment. I immediately booted up my computer to find some answers – I mean WHY would they do that??? Well, it seems he wanted off the show and that was their only way to make it happen. UGH. I have just five words for him… the grass is always greener.
Speaking of Downton, did you see the fantastic party printables at
Tatertots & Jello
? I wish I'd had a good reason to use them but it seemed a little over the top (even for me) to string them up around my bedroom while I laid here by myself to watch the finale.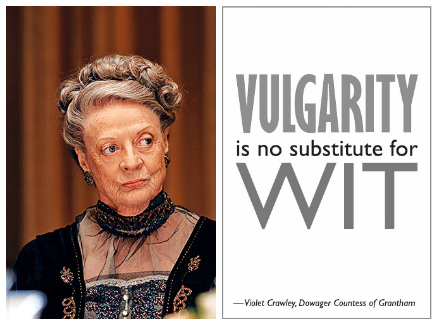 The student council at the PCP's school sold lollipop Valentine's to be delivered on the big day. The PCP sent a few to kids in his class and besties in other classes and came home with one himself… From our family friend Jacob: "You are my best frend". awwww
The baby's fourth birthday party was featured at
Hostess with the Mostess
! I mean, that's only like the best party planning blog EVER :-) I was beyond excited to his smiling face in my blog roll.
(See all the details here)
Daddy-O has come up to Savannah with a trunk load of oranges straight from my parent's next door neighbor's yard on his last three visits. They are simply the very best oranges I've ever wrapped my lips around. I made fresh squeezed orange juice for breakfast one morning and the baby said it best when he exclaimed "Mommy! This is the BEST thing I've never had!"
Another success in the kitchen has been Oh Sweet Basil's
Honey Lime Chicken Enchiladas
. I've made them twice over the last month and they are divine! They were so good, in fact, that they were the chosen meal for our "prepare a meal for someone who doesn't expect it" Lenten activity.
Photo from Oh Sweet Basil
On the flip side of successful foodie finds would be the
salt and vinegar kale chips
I made for snack last week. Let it suffice to say they have nothing on Lay's. (In retrospect I am wondering why on earth I thought I'd like them in the first place.)
I received the sweetest email and
shot out from Amelia at Monograms 'n Mud
yesterday. I was completely humbled at her kind words and then completely wowed by her blog. I die at her
basement
– full of DIY goodness and totally my style…
Photo from Monograms 'n Mud
I ate lunch at
Zoes Kitchen
for the first time this week and it was SO yummy! I had the half sandwich (chicken salad) and half salad (greek minus olives) and was super happy with the meal. It felt good to break out of our "errand day" Chick-fil-A lunch rut.
With that, I'm off to "nuggle" the baby before feeding him his usual three breakfasts and coercing him into helping me fold the four loads of laundry piled up all over our bedroom.
xoxo