Hey friends. 
I hope you all had a wonderful Easter weekend.
  Our Easter Sunday was gloriously spent worshiping our Risen Savior and eating and eating.
It has been so much fun spending the last several Tuesdays together sharing Girl Time.  I hope you have enjoyed it as well.
Today, I am going to do things a little different and share some of my favorite places to shop on Etsy.
There are really a lot that I love to browse through but will only share a few today.
So, let's go do some "shopping".
Love love love Frog Goes to Market blog.  She is a busy lady and doesn't do a lot of blog posts now but does have a wonderful Etsy shop.  I have purchased her soap and love it!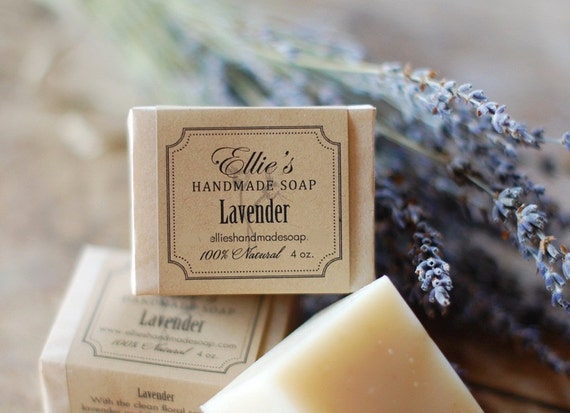 She has much more than soap in her shop.  Go take a look around.
****
I am totally in love with The House of Belonging's Shop.  She has some absolutely wonderful signs with fabulous messages.
This is one of my favorites…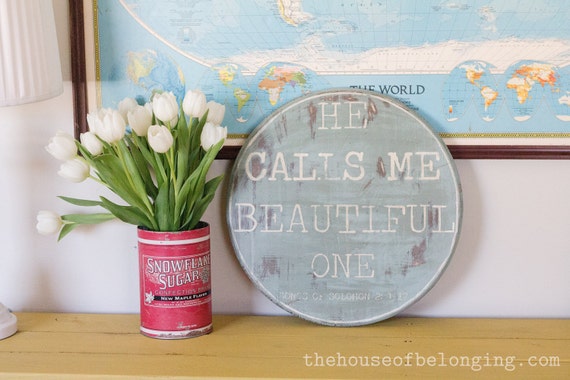 I think every female on this earth should have one exactly like this that they look at every day.
Love it!!
Go over to Tiffini's shop and take a look at this sign and others.
After you see her shop, then go to her beautiful blog with the same name.
****
Another all time favorite Etsy shop of mine as well as one of my favorite blogging friends is Becky's shop, Timewashed.
Isn't that a great name… Timewashed.  I love it.
Becky writes from her heart, creates from her heart, photographs from her heart. 
She is a wonderful lady.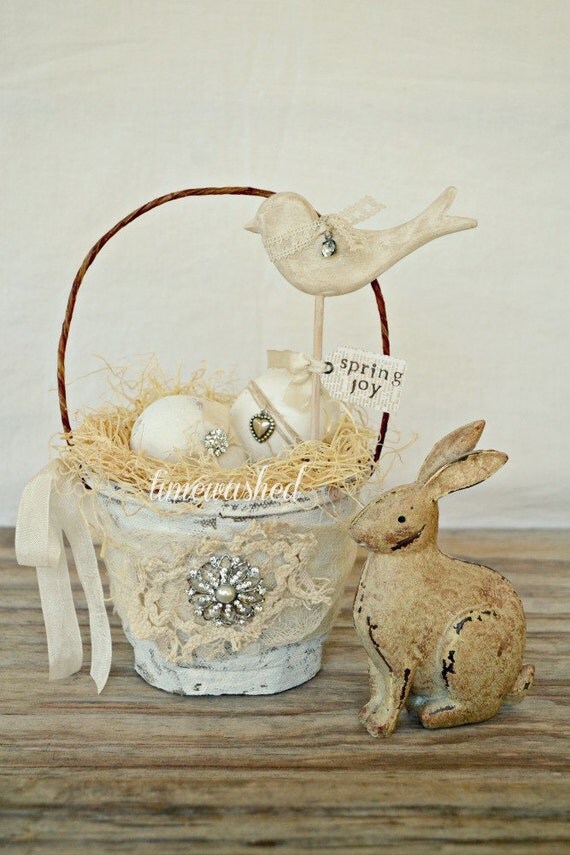 Becky also has a gorgeous blog where she hosts Blissful Whites Wednesday.
****
Wanting to do some "picking" right off your computer?   Yeah, I know you do cause I do.
Old Time Pickers Etsy shop has some wonderful rusty, crusty, vintage goodies.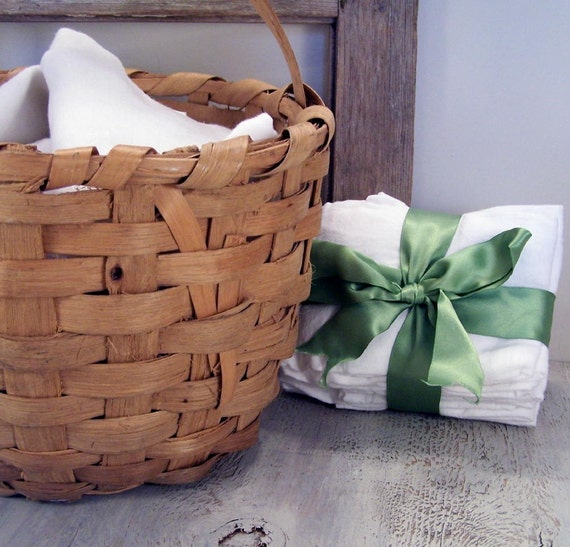 Loving this great big basket. 
Aren't baskets of any size great to have around for so many reasons?
Check out Old Time Picker's shop when you have a minute to look around.
Cindy also has a wonderful blog that you can check out here.
****
Okay, now you have to tell me some of your favorite Etsy shops. 
Or maybe you have a shop of your own that you want me to know about.
Take a minute and drop me a line and let me know some good shopping I might be missing out on.
Thanks in advance from me but not from my husband who thinks I don't need to bring another thing into our house. 
****
Blessings to all of my old and new friends.
Come back next week.